Our commitments
A team at your service
Do you have a comment? A suggestion? Would you like to tell us about your experience in our area? Don't hesitate to contact us on +33 (0)4 50 58 80 52 or by e-mail at info@passy-mont-blanc.com. You can also leave a review on our TripAdvisor or Google page or fill in our online satisfaction questionnaire!
The Quality approach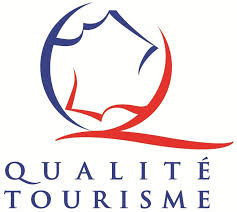 Since 2016, the Passy Tourist Office has obtained the Quality Tourism brand. This brand is renewed every 5 years and different audits are carried out every 3 years to ensure its follow-up. This approach ensures the continuous improvement of our services.
Our Quality TourismTM commitments:
To provide you with an easily accessible reception and information area
To provide you with free, personalised information on the local tourist offer
To take into account your opinions, remarks and suggestions, and to measure your satisfaction continuously
To provide you with a friendly and attentive tourist advisor who speaks at least 2 foreign languages
To guarantee you reliable and up-to-date tourist information
To provide you the same quality of welcome and tourist information, whether at our office, by phone, email, post or via our social networks
To implement an internal continuous improvement process
The Qualité Tourisme™ brand federates under the same banner the quality approaches of multiple tourism actors in France: hotels, tourist residences, holiday villages, campsites, restaurants, cafés and brasseries, tourist offices, seasonal rental agencies, places of interest and outdoor activities. It is a guarantee of trust and quality of service between tourism professionals and visitors. To find out more, you can watch the video below and click here.
https://dai.ly/x618wjw
Category I classification
Since 2016, the Passy tourist office has been classified as Category I. This classification guarantees that the tourist office has the vocation to federate the professionals of the territory and to develop the tourist economy in its area of competence.
Our Category I commitments :
To provide a reception area that is easily accessible and adapted to all audiences
Allow you to sit down and give you free access to WiFi
Be open at least 240 days and/or 1680 hours per year
Provide a warm and attentive tourist advisor who speaks at least 2 foreign languages
Guarantee exhaustive, qualified and up-to-date tourist information, referenced on a computerised database, concerning accommodation, tourist sites, events and activities, means of transport and any other service useful for your stay
To give you access to free tourist information via a responsive website translated into two foreign languages as well as complete, free and up-to-date brochures, maps and tourist plans
Be committed to a process promoting quality and progress (Qualité Tourisme brand)
To be attentive to your needs
To provide a tourist observatory for our area of competence
Develop and implement a local tourism strategy in collaboration with the local authority
Our commitments to the environment
Consult our eco-gestures charter here.
Consult here the sorting policy of the Mountain Store where our reception office is located.
Consult here the commitments of our communication agency.